Most Hoya varieties always produce seeds with high germination rates if planted soon after collect, ( we plant them in germinating bags ) others produce only non fertile seeds.
The test at this link shows how fertility is affected by the length of time between collect and planting :
http://aleyagarden-hoya.blogspot.com/2012/10/hoya-seeds-germination-test.html
Also some pods seem to give more viable seeds than other pods on the same plant.
But Hoya seeds can also be viable and dormant, their dormancy can last several months.
The germination rate of Hoya meredithii seeds ( in picture below ) can be very low : from a pod of selected meredithii seeds ( the flat seeds were discarded ) only one germinated in about 40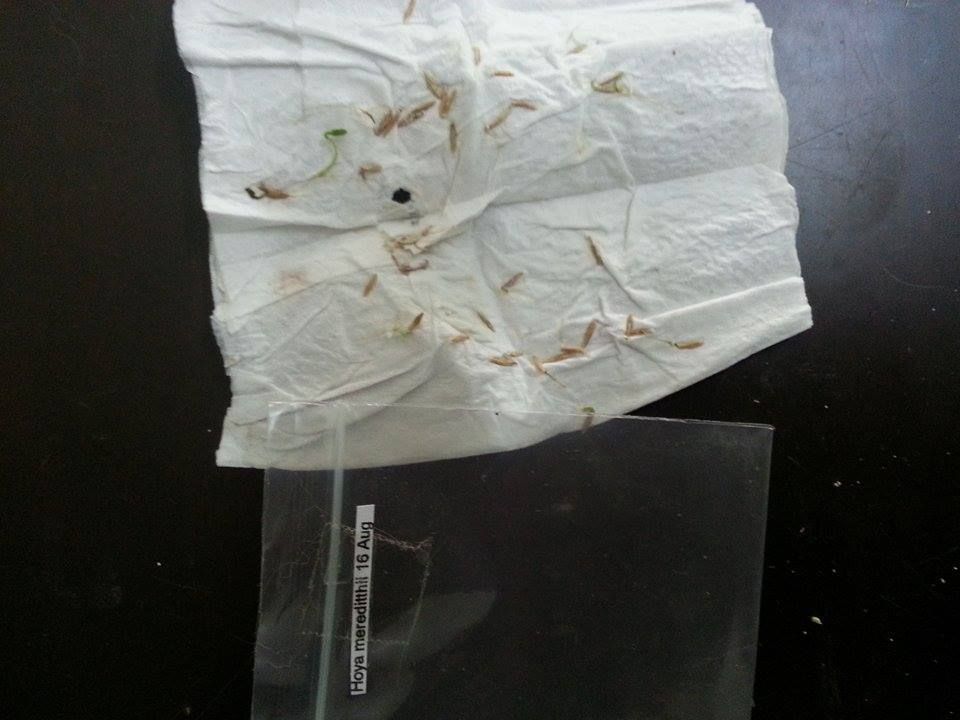 The followings Hoya seeds seem to have low or no germination :
carnosa red
pahang
vitellina
plicata
sweet scent
longifolia long leaf
leucardenasiana
mindorensis pink
parasitica
parasitika x pachiclada
estrella waterfall
mindo purple star
vitellina
tsangii
sp 7 35
globulifera
pubicalyx red button
Hoya and other plant collections are for sale on
aleyagarden.com
Plant care is available in various posts of this blog. Contact : aleyagarden@hotmail.com